DINING IN LUXURY
Restaurants are continuing to push the boundaries in the world of interior design with the dining experience now much more than just the food that is served.
This has seen our work within this sector soar with numerous eateries keen to give their diners an extra special treat when they come through the doors for a well-deserved meal. First impressions are everything after all.
Our lime-based plaster finish Marmorin Sand was recently specified to be featured in the grand opening of Oxford's Cinnamon Kitchen restaurant.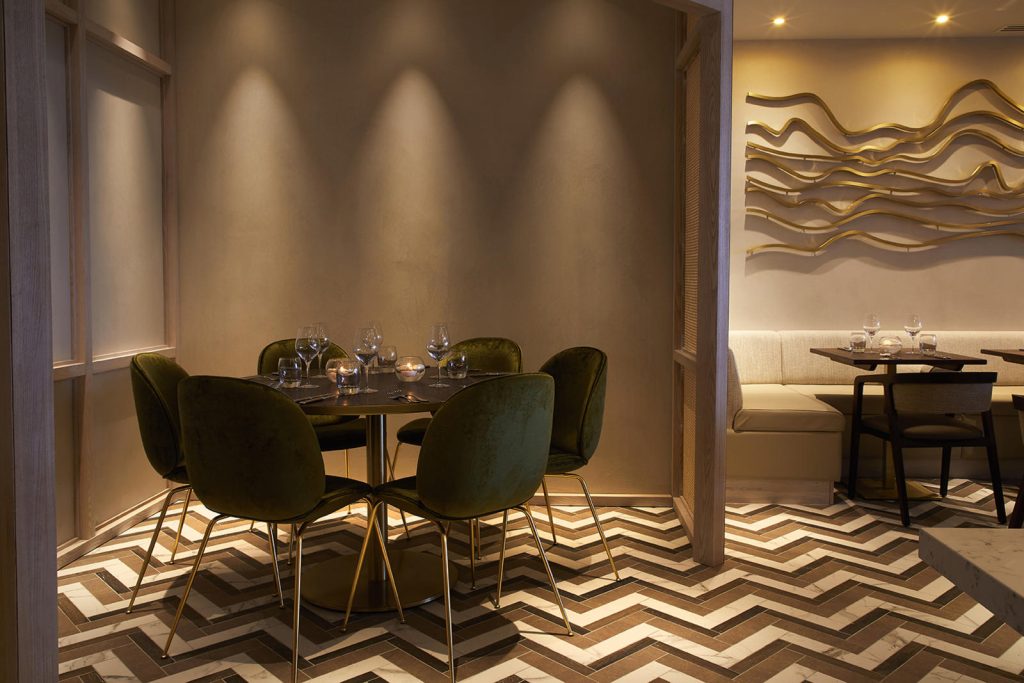 REFLECTING THE ENVIRONMENT
The architect commissioning our surface design requested a decorative plaster which would sit perfectly within the dining room where they have tried to create a relaxing atmosphere for meals throughout the day and into the evening. Cinnamon Kitchen is renowned for the modern Indian food it serves with a British twist.
To reflect this specialist offering, we used our classic Marmorin Sand, in Natural color – with its popular spotted marble effect – plus a bespoke colour tint to ensure we achieved a subtle twist on a traditional product just like the restaurant's menu.