JAPANESE-INSPIRED DESIGN
In London's diverse district of Fitzrovia, this is the second Flesh & Buns restaurant to open in the UK's capital city.
Surrounded by other lively cafes and bistros, customers can come here for high-class Asian cuisine. The interiors are inspired by traditional Japanese houses with a predominant feature being green oak frames with illuminated shoji screens and noren panels. Natural materials are offset by brass and steel panels to achieve a more current, industrial feel to the restaurant.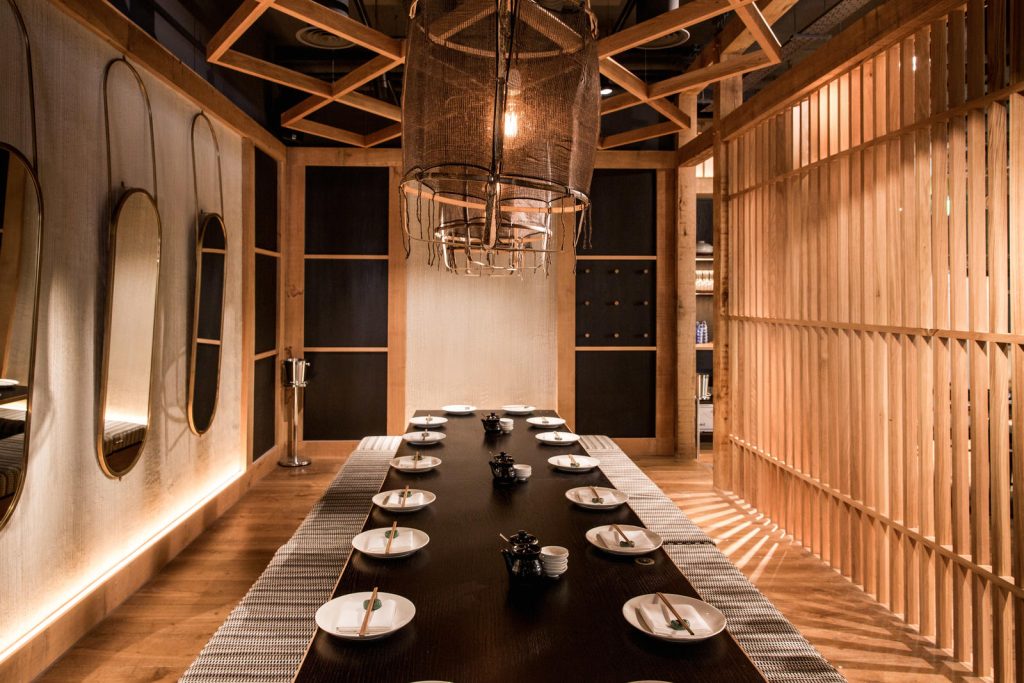 CRACKING NATURAL RESEMBLENCE
The Krakkle finish in pearl color was specified for this project because it resembles cracks in oak frames and creates a visually interesting effect in the way it interacts with light.
Our customer was looking a low-maintenance natural material to add a harmonious, earthy feel to the space