SCENIC BEAUTY
Our work at the very beautiful Kyle House holiday home was the result of specification from a local architect.
The design practice believed our Marmorin Hydro product would give the property the natural look it needed in order to compliment the rest of the décor. With such high resillience, the lime plaster was versatile enough to be used across the whole property – including in bathroom areas: they decided to choose Marmorin Hydro in MM11 color.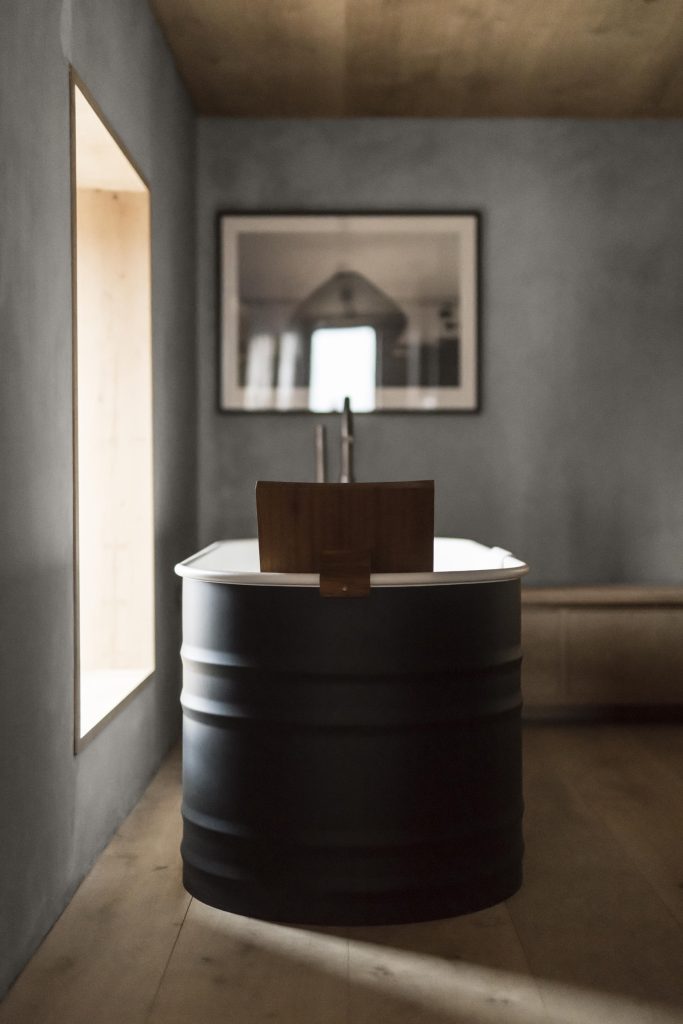 GOING THE EXTRA 1,000 MILES
Our projects literally take us to the very deepest corners of the UK. This work included a 1,000-mile round trip to the incredible Highlands of Scotland.
It was such an idyllic and remote location; unbelievably scenic and the kind of place you could quite easily work every day