The bedroom is a very intimate space, it should inspire a feeling of balance, relaxation, and enhance a restful night's sleep. The Made in Italy decorative wall finishes by Viero Paints combine elegance and balance to design bedrooms that inspire rest and relaxation.
The bedroom, an oasis of rest and relaxation
A good night's sleep has a considerable impact on our quality of life as it allows our body and mind to regenerate. If we sleep well, we work more efficiently, we're able to concentrate better, we're more productive during the day and we are overall healthier. The style of our bedroom also influences our rest. Therefore, decorating a bedroom starts with the selection of the best wall colour paints. Choosing the right wall decoration effect helps to create the right atmosphere.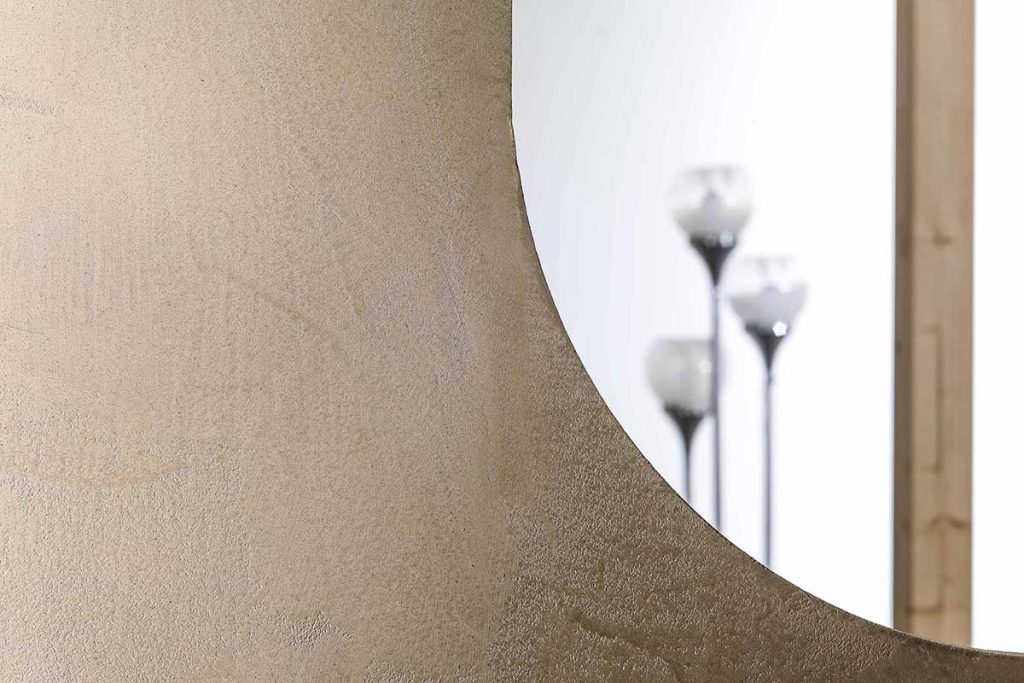 The best colours to paint your bedroom walls
What are the best colours for a bedroom? Some colours inspire energy, while others foster relaxation of body and mind. In reality, there's no such thing as one-colour-fits all for a bedroom and thinking that one particular hue is better than another is a myth. In actual fact, a lot depends on personal taste, the position of the room, and the amount of light entering it.
According to chromotherapy, the best colours for bedroom walls are cool shades such as blue or green and all the calming colours associated with water and moonlight. These facilitate rest and have a great aesthetic impact as well. Generally speaking, neutral, soothing colours such as beige or grey in their endless shades are very popular choices for bedroom walls.
Viero Paints decorative finishes for elegant, relaxing bedrooms
The decorative effects by Viero Paints in neutral colours are perfect for bedroom walls. With the softer Viero decorative effects, you can create elegant and relaxing bedrooms.
DAMASCATO made with Ghibli by Viero Paints is a decorative effect that takes inspiration from the precious Damask fabrics where the design is highlighted by the gloss contrast between the background and the surface. The natural quartz sands in Ghibli paint provides a harmonious textured appearance to the application, enhancing the surfaces with gentle movements like dunes in the desert or the beaches of a relaxing environment.
The Marmorino decorative effect created with Marmorin, Marmorino made with Marmorin Hydro, Marmorino made with Marmorin Sand or Marmorin Extra, make the bedroom unique and balanced thanks to soft nuances.
To add character to your bedroom, you can use more lively effects like Chiaroscuri made with Erametal. It's a solution full of character and brightness, which features a fine metallised appearance. It creates a unique effect, refreshing and regenerating for any bedroom.
For a more modern sleeping area, the decorative effects of the Concrete series by Viero Paints are particularly suited. CONCRETE B made with Ghibli and Viero Vel and CONCRETE S made with VXF and Vixalit 500 take inspiration from the appearance of coarse concrete giving life to dynamic and trending walls.