Viero will display its own range of decorative wall finishes dedicated exclusively to the foreign market to represent the excellence of Italian tradition and style.
During the first three months of the 2021 Venice Architecture Biennale, Platform will organize a major initiative by combining the "Best Design Selection" project with the system of values expressed by Casa Platform, a brand synonymous with architectural culture, content creation and networking among those involved in the design world.
The event will take place at the Scuola Grande di Santa Maria della Misericordia in Venice. Completely restored in 2015, the Misericordia is a monumental space where art, history and culture establish a dialogue with the local context. It is an institutional venue for prestigious exhibitions, installations and cultural events that can accommodate over 1000 visitors, and the only place currently capable of meeting anti-Covid requirements for hosting events with a large number of participants.
From 22 May to 22 August the venue will accommodate two simultaneous thematic exhibitions involving a total of 140 architecture firms. The first one, entitled Best Italian Interior Design Selection, offers an overview of interior design by Italian architects, without any limitation of geographical location or type of application.
The second exhibition, entitled Best International Houses, provides an overview of living spaces around the world through a selection of 70 projects chosen by a Scientific Committee from the numerous applications received worldwide.
Each exhibition will have a dedicated volume collecting all projects, and a Casa Platform Venezia General Catalogue will be dedicated entirely to the initiatives planned and the event's partner companies such as Viero.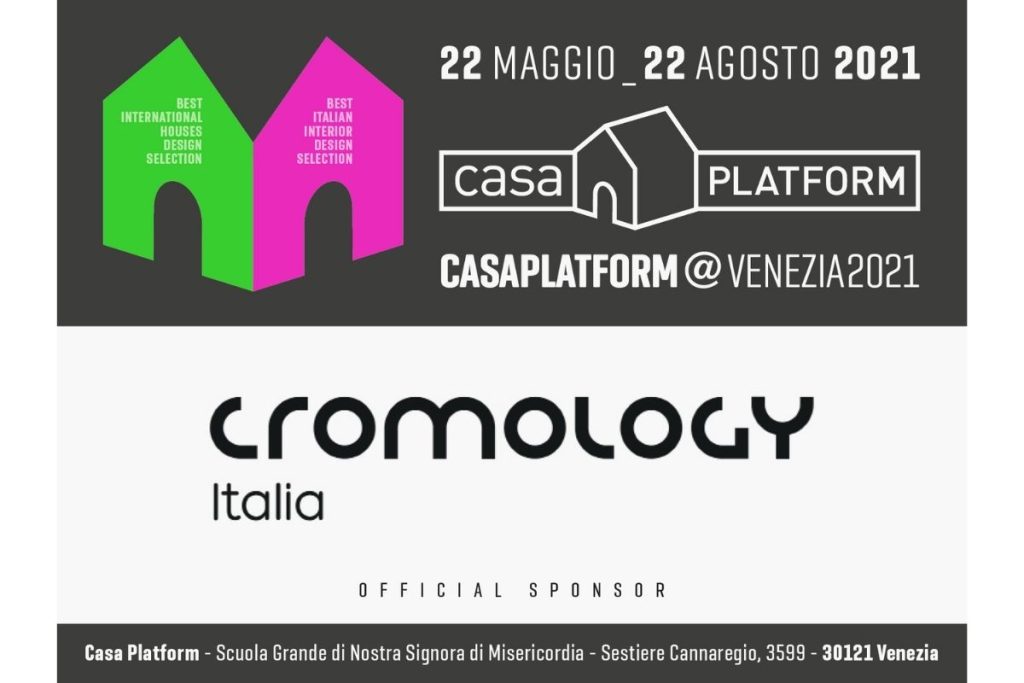 In addition to the exhibitions, there will also be the PLATFORM ARCHITECTURE FESTIVAL, a 5-day event packed with speeches and lectures by selected studios addressed to sponsors and architects.
Viero Paints
The Viero brand was born to meet a need that is intrinsically linked to modernity, the need to provide creative individuals who design spaces with a ground-breaking vision, allowing them to interpret and translate the past while paying close attention to quality and expertise.
Viero is regarded as an inspirational interior decoration company for architects and designers and is present in over 30 countries worldwide. All Viero products bear witness to its own vision of reality which is genuine and sincere both inside and outside the laboratory. The aesthetic result goes hand in hand with cutting-edge research, aiming to create increasingly functional and eco-sustainable solutions for modern users. Behind every Viero product there is a long history made of research into its properties and efforts to constantly improve its characteristics, also engaging in collaborations with premium designers and decorators to extend the company's aesthetic and functional range over time. Each collection finds inspiration from the same original vision: surfaces considered as architectural elements in contemporary designs. The product becomes the point of arrival of an emotional journey made up of images and words.