Made in Tuscany Collection by Viero Paints is the perfect inspiration for your dream home. A collection of decorative wall effects inspired by Italy's most enchanted places to research the origins, raw materials, colours, fragrances, flavours, and traditions that have made Tuscany great.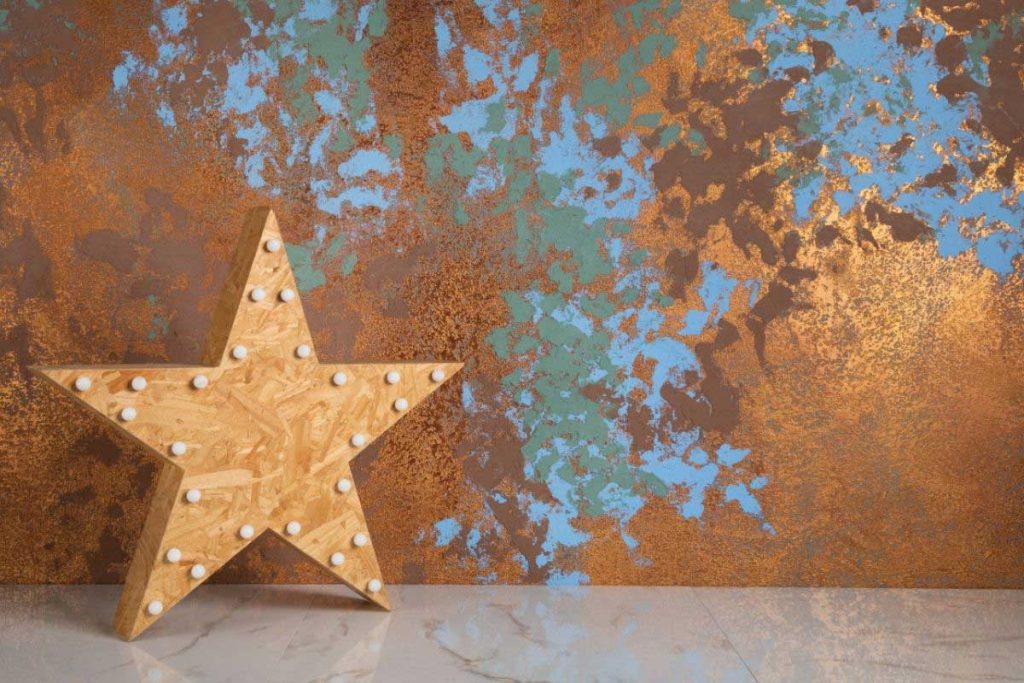 Made in Tuscany, the new Viero Paints collection
A unique natural landscape, an ancient history, a luxuriant land, a collection of Viero Paints decorative effects inspired by one of the most desired places in the world: Tuscany. This is the basis of Viero Paints Made in Tuscany Collection. Its goal is to evoke the refined atmospheres of the Italian lifestyle and elegance, with its style, attention to detail and beauty.
Made in Tuscany is a collection of decorative wall finishes by Viero Paints that draws inspiration from Italy's most enchanting places. Through the Terre Etrusche decorative wall effects, the first line of the Made in Tuscany Collection, which is inspired by the Etruscan Lands, Viero Paints once again brings unique charm to any home. It is a line of wall decorative finishes that exudes elegance, capable of blending into any setting and harmonising with the latest and most popular interior design styles.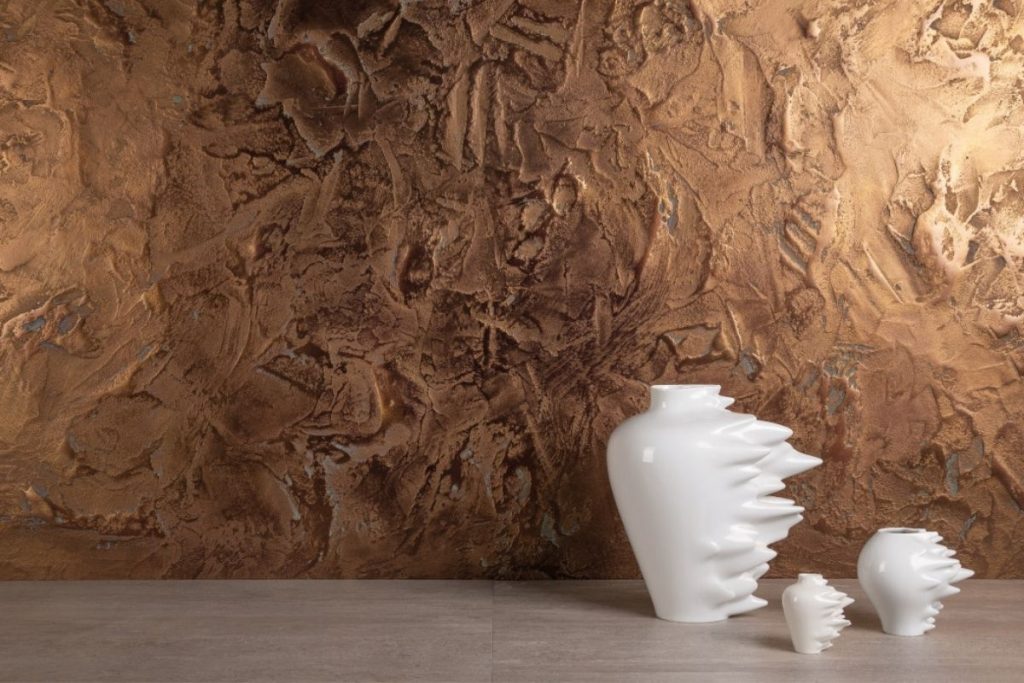 The Terre Etrusche decorative line for your dream home
The Terre Etrusche decorative line is inspired by a land rich in raw materials and resources where ancient goldsmiths and metalworkers could produce unique masterpieces.
Terre Etrusche is the decorative line made by Viero Paints dedicated to native minerals and to the processing of precious metals, from the materiality of iron to the richness of gold.
The Velathri effect, with its blue oxidation on bare rock, exposes all the splendour of copper. A finish that brings the naturalness of native minerals into a home, thanks to the use of the materiality of E-BREZZA and the metallic accents of ERAMETAL that create a powerful effect capable of being surprisingly pleasant to the touch with its depths.
Volsini is a finish that evokes the surfaces of embossed bronze, giving the typical brilliance of metal to interiors. Viero Paints creates a feeling of movement with different shades of colour using a special combination of E-BREZZA and ERAMETAL finishes, allowing natural oxidation to come out. The Volsini effect will infuse the interiors with a sense of warmth.
Vatluna of Terre Etrusche draws inspiration from the processing of silver, creating a modern version in which the chiaroscuro of metal is beautifully reproduced with a combination of VIEROPLAST and ERAMETAL finishes.
Pupluna is a highly evocative effect, capable of surprising results. It manages to combine contemporary and modern styles, giving interiors a unique character.
Zamathi brings all the splendour of gold to interiors through the VIEROPLAST finish, which here becomes the base material on which to freely draw and allow the creativity of the human soul to express itself. A perfect effect for refined environments that are more classic in style.
Clevsin, with its micro granules of gold, gives shape to precious patterns. An effect that, thanks to its three-dimensional appearance, adds a sense of depth and warmth to interiors.