Decorating your home for Christmas requires care and attention. Christmas decorations should be thought out and placed so that they can coexist tastefully with the overall style of your home without overdecorating.
Christmas home decoration tips – the Christmas tree
A Christmas tree is without a doubt the most important decoration in most homes during the festive season. This year's trend is to combine the style of your Christmas tree with the style of your interiors. So, for your decorations, you will need to choose a colour palette that goes well with the colours of your existing furniture and complements.
The traditional colours for decorating a Christmas tree are red, white, gold, and green, but for 2021, the trend's also for different shades such as rose, navy blue, bronze and grey, depending on the colours already existing in the home.
A Christmas tree is the ultimate decoration that makes the home look festive and cheerful. Natural materials such as pinecones, wood and bamboo and low-energy lights in warm and cool colours are the most popular trends this year. The white flocked Christmas tree adorned with artificial snow is this year's favourite. Use as many colours as possible, but don't overdecorate – less is more!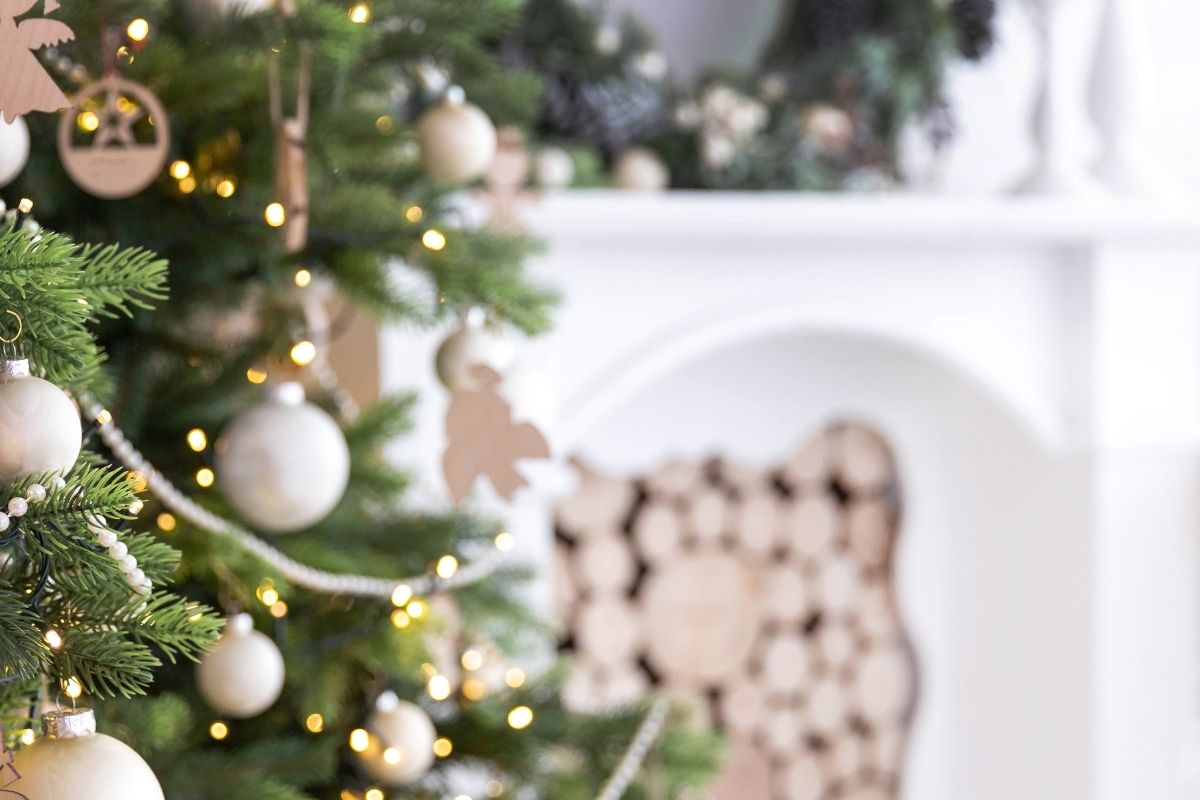 Christmas home decoration tips – wreaths and garlands
The splendour of a house decorated for Christmas lies in the attention paid to every detail. Nothing can be left to chance. Wreaths and garlands are the ideal solutions for decorating every room in the house with taste and simplicity, from doors to windows to furniture. A garland or tinsel laid on a piece of furniture, placed on a shelf or positioned as a frame for a window or a fireplace, instantly gets us into the Christmas mood! Also, hanging a wreath on your front door is the calling card of your home.
As with Christmas tree decorations, wreaths and garlands made of natural materials such as twigs, dried flowers, even seasonal fruit will be a big trend this year.
Christmas home decoration tips – lanterns and candles
Lanterns and candles are the perfect ways for creating the right Christmas mood in the home. Do-it-yourself solutions are very popular this year, especially the ones made from recycled materials such as glass jars, small rough concrete shapes, decorations with strings, berries, pinecones, and pine needles. Lanterns and candles placed on furniture, shelves, tables, and windowsills will create a warm and cosy Christmas atmosphere.