The decorative effects inspired by marble give interiors a sophisticated look with a refined flavour, dressing the walls with colours, veins, and textures that immediately evoke in the observer's mind the monumental nature and elegance intrinsic to the stone material. The technique of pictorial reinterpretation of fake marble, of the effects inspired by it, and of the decorations of marble friezes, requires experience in the management of tools and material; this is why it requires the craftsmanship of a professional decorator. The final result is unique and timeless, with a great visual and emotional impact. Let's see together some ideas and inspirations for decorating walls with effects inspired by the aesthetics of marble.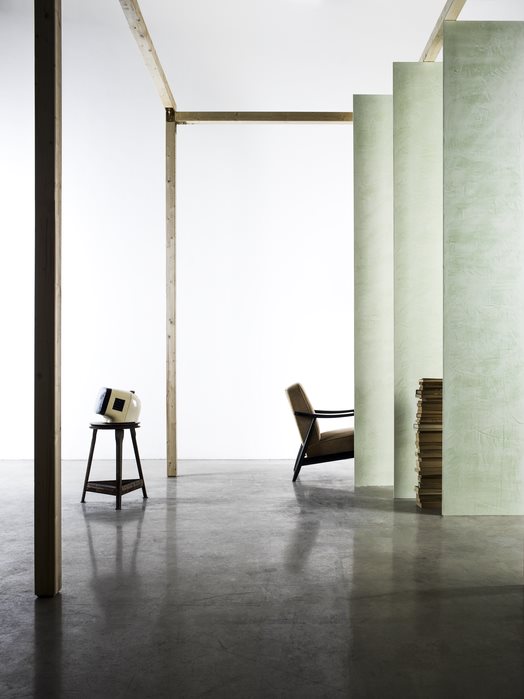 Marmorino, the timeless elegance of an ancient decoration
The marmorino effect wall is an ancient and very prestigious decoration. Thanks to this plaster you can create refined plays of light and dark and walls with smooth plaster just like marble slabs. One of the most appreciated characteristics of the marmorino finish is the lime base. The plaster is indeed composed of highly breathable, easy-drying, moisture-resistant, and customizable materials. Also, the high versatility and plasticity of the products used to create the marmorino effect allows you to create decorative elements of great impact and with a natural look. Ideal both for contemporary and cosmopolitan spaces and for renovating historical buildings, but also for giving life to accent surfaces, such as pillars, columns, cornices, and friezes.
Applications of the marmorino effect based on different products
Here are four decorative effects inspired by marble.
Marmorino effect created with Marmorin, a classic decoration, inspired by the fine quality of marble, characterized by transparencies and a refined play of chiaroscuro. It is created with MARMORIN lime plaster, composed of slaked lime and marble dust. A good idea if you are looking for decorative effects inspired by marble!
Marmorino effect created with Marmorin Hydro, for a solid matt result, capable of creating high-performance surfaces, with an elegant design inspired by the sophisticated beauty of marble. Made with mineral products based on genuine slaked lime and marble dust, this effect, combined with the transparent protective cycle (AQUA BASE + AQUA PROTECTION), is also applicable to humid areas such as bathrooms, kitchens, relaxation areas, etc.
Marmorino effect created with Marmorin Extra, characterized by very tiny craters. It has a very textured look, with smooth translucent surfaces and visible veins.
Marmorino effect created with Marmorin Sand, reinterprets the qualities of marble in a warm and enveloping way, giving the walls smooth and translucent surfaces. The mixture, created with very fine coloured sand and a mix of slaked lime and marble powder plaster, is suitable for both traditional and contemporary environments.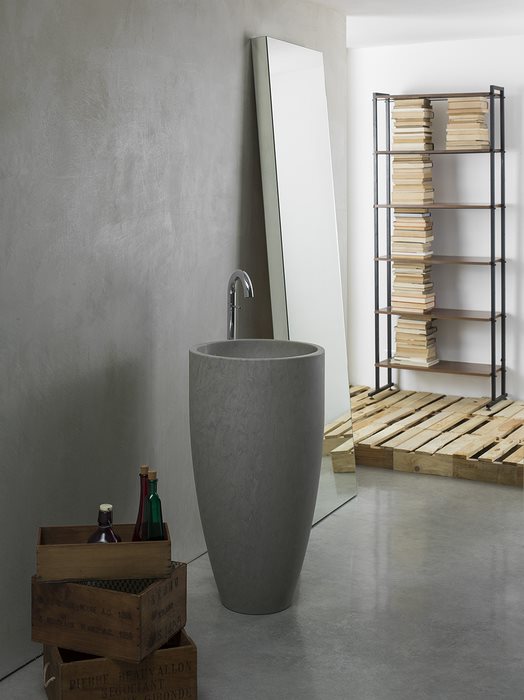 Marble inspiration. Petra Apuana by Made in Tuscany
In the Petra Apuana inspiration line from the Made in Tuscany Decorative Collection, launched by Viero Decoratives, there are many effects that freely reinterpret the marble theme, rereading it with a sensitivity capable of bringing together look, matter, culture, land, and history.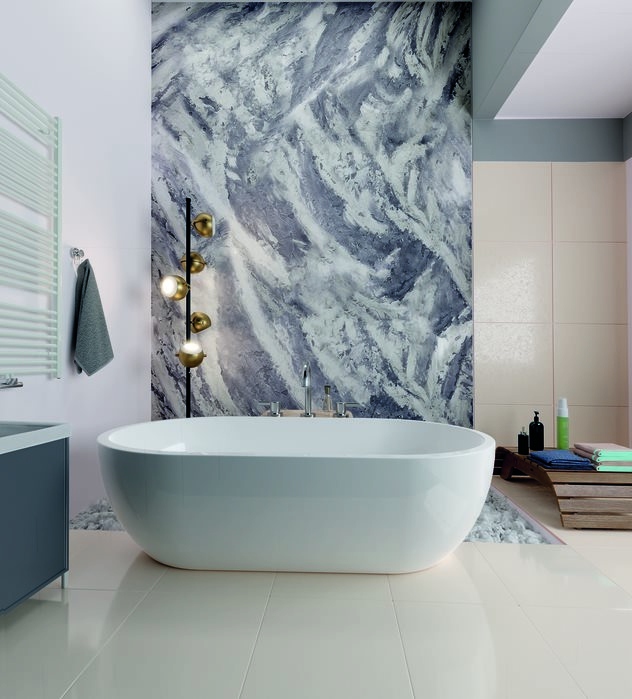 Bardiglio, the refined look of a finish inspired by grey marble natural sand
The Bardiglio effect, created with Marmorin Extra, draws inspiration, for example, from the marble extracted in Carrara. The decorative covering is inspired by the vision of Bardiglio, a fine-grained and compact-looking marble stone, characterized by a predominantly dark grey base colour. This grey chromatic base that forms the background of the plaster is then interspersed with pale green veins, passages, and streaks, to create a harmonious dynamic effect on the wall. The result is a simple and refined look, suitable for all types of design.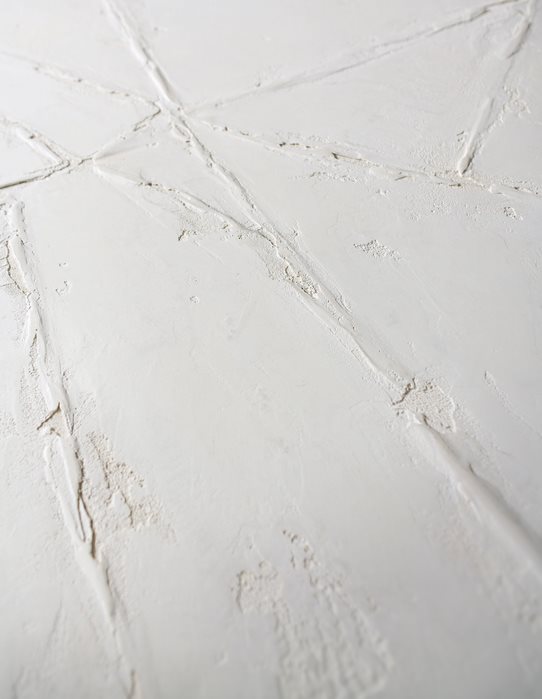 Bianco Marina, the atavistic charm of white marble
Bianco Marina is a three-dimensional wall texture, characterized by a total-white surface, interspersed in bas-relief with geometric shapes, clear lines, and synthetic symbols that recall the look of stone freshly extracted from the quarry. The decorative effect is inspired by the ancient origins of the Apuan Alps, which emerged from the depths of the sea. The result is a contemporary and refined design, created by the lime-based combination of Marmorin Extra and Marmorin, to create matt, material, and highly narrative walls.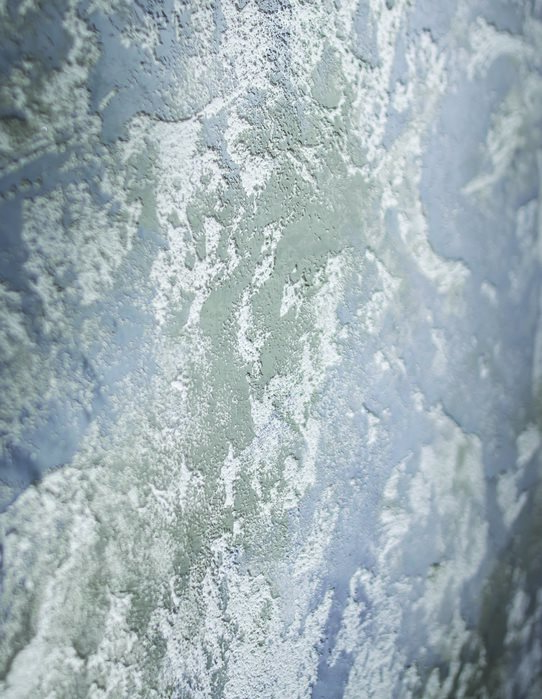 Nativo, a tribute to marble in its raw state
Rough, powerful, raw. Nativo comes from the vision of white Carrara marble in its natural state, discovered in the mountains, during a walk along the paths of the Apuan Alps. In this poetic decorative effect, the precious rock of white marble is tributed in its primordial state, that is, when it has not yet been quarried and worked by human hands. On the surface of the wall, the synthesis of the landscape comes to life on a chromatic level, with the characteristic brilliant white that communicates with the shades of the rock, the colours of the earth, the hues of vegetation. A contemporary, meditative, and extremely refined decoration to give character and poetry to any type of space.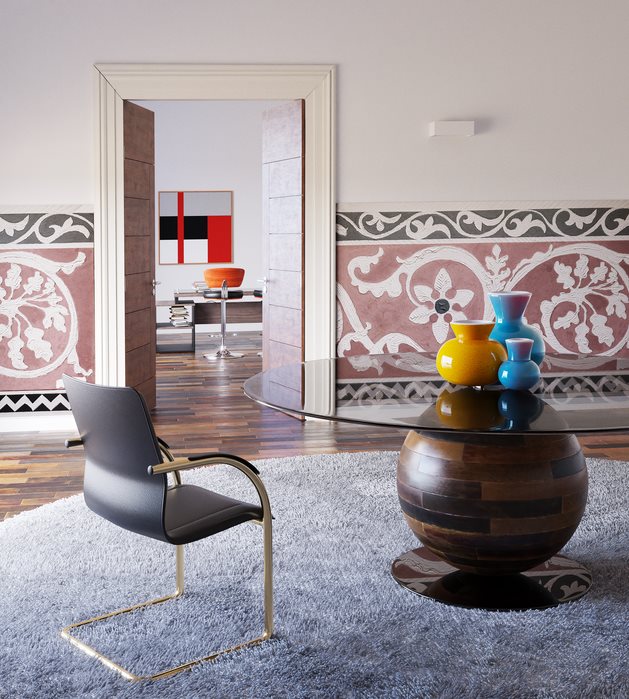 Design and artistic stroke. Unique decorative effects with high visual impact
Infinite possibilities for infinite dreams. Thanks to Viero Decoratives products and to the extremely versatile plastic materials, every interior creative can give life to their own wall idea by creating an infinite variety of decorative effects, made unique by the design idea and the expert hands of the decorator. Examples of creative wall decoration? Here are two, obviously marble themed.
Fregio d'arte, made with Marmorin Extra, reinterprets in a contemporary way the decorative tradition of ancient marble friezes, which you can find almost everywhere in Tuscany: in the rose windows of churches, in noble palaces, in ancient and prestigious houses… This decoration is made freehand, taking advantage of the plastic and versatile potential of the base mixture of marmorino.
Tarsia, instead, reinterprets in a contemporary way the art of inlay, thus paying tribute to the ancient craft of marble processing and the Tuscan workers. Also created with the Marmorin Extra material plaster, this decorative effect – highly customizable and freely reinterpretable – is suitable for sophisticated spaces with a subtly vintage flavour.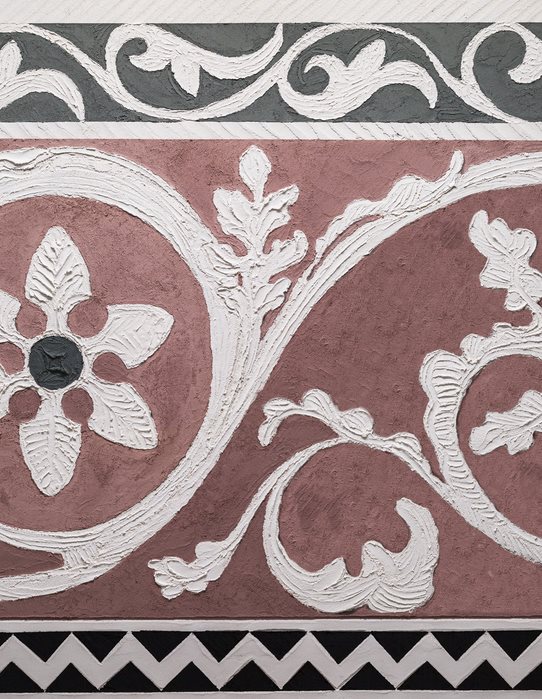 Need support for decorative effects inspired by marble? Ask our experts!
Already have a project in mind for your interior decorative effects inspired by marble but want technical support before putting it into action? Need information, advice, clarifications on some specific Viero Decoratives products? Interested in meeting our master decorators in person, training, and testing Viero Decoratives products directly in the field by participating in the Viero Academy? Contact us! We can't wait to support your creativity!