The fabric-inspired wall finishes cover the interiors with a sophisticated atmosphere; they give character and dynamism to the look of the space and at the same time enrich the environments with sensations of comfort and warmth. Enveloping and delicate, the walls are reminiscent of the patterns of precious textile materials, and are the ideal choice for creating solutions that are aesthetically clean yet full of charm and refined sensory stimulation, evoking all the preciousness of craftsmanship. From the vision of soft silk to that of luxurious velvets, from the brightness of the damask fabric to the delicate roughness of mesh weaves, original vertical spaces take shape, playing creatively with matter, textures, techniques, and colour shades. Looking for ideas? Below, we offer you a selection of material finishes for walls inspired by fabrics, created by mixing Viero Decoratives products.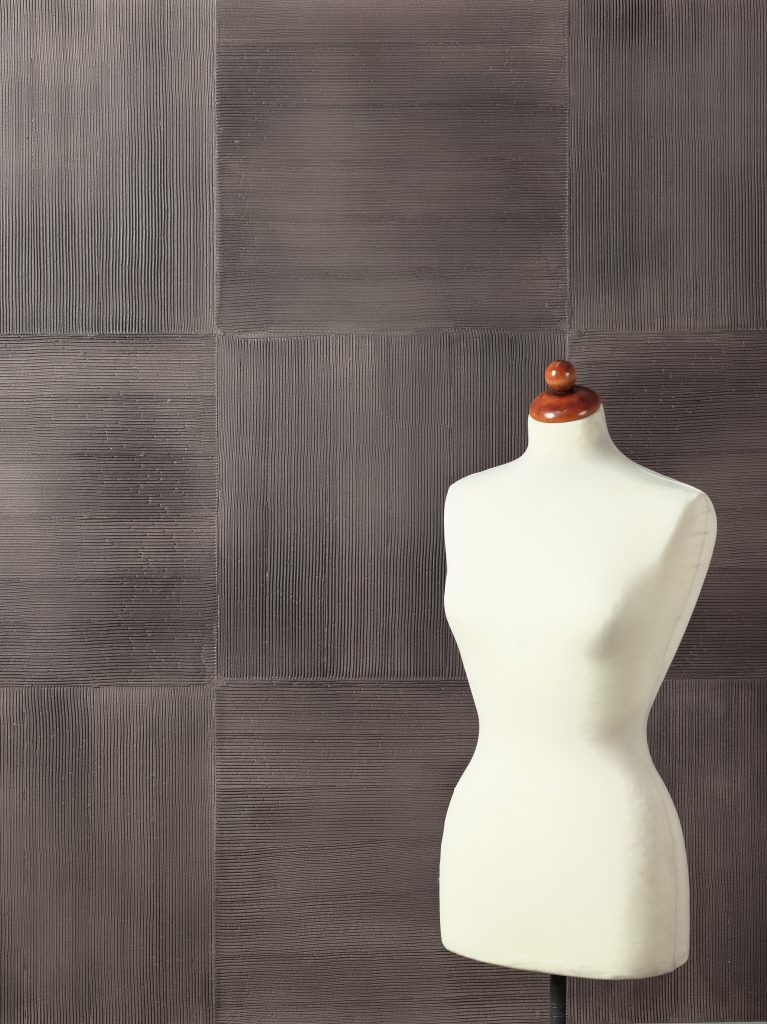 Fabric-inspired wall finishes? All the charm of Corduroy on the wall
Matt, striped, thick. Corduroy is a unique texture for covering interiors. Indeed, this highly sensorial decorative effect brings the luxurious patterns typical of corduroy onto the walls. The result is a full, enveloping, soft, and highly versatile atmosphere, which can easily accompany both classic settings rich in details and interiors furnished by following a more minimal and contemporary sensibility. Made using VIEROPLAST, it comes in a wide palette of earthy colours; the pattern can be applied both with a continuous line effect, creating large stripes in relief, or with alternating shapes, mixing horizontal and vertical directions, for a panel result that plays on depth.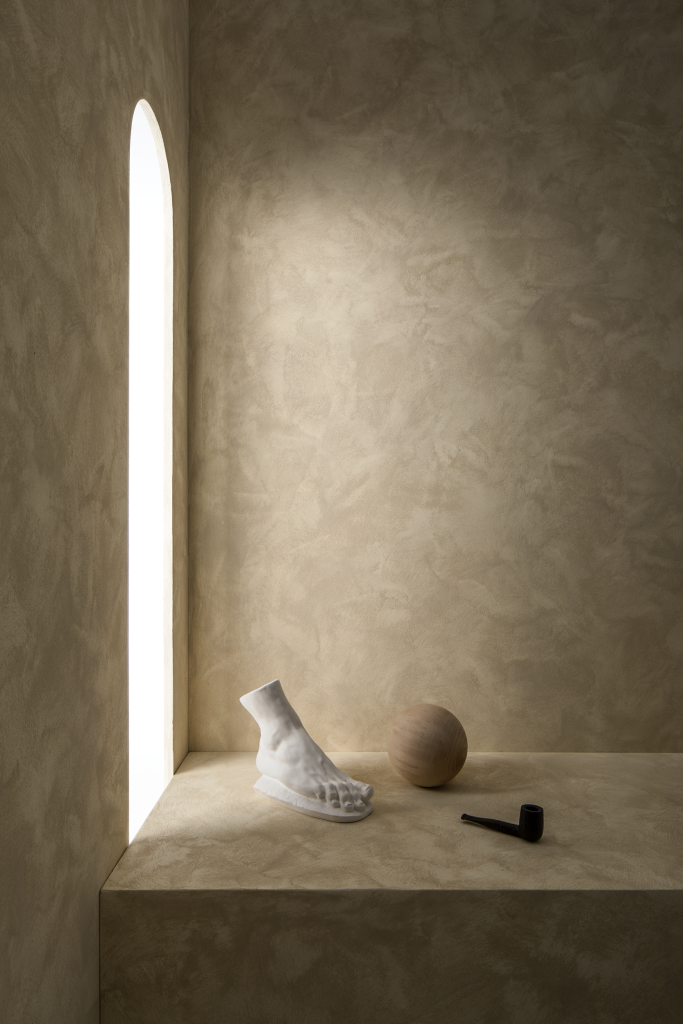 The alluring look of Damask on the wall
The Damask effect continues the theme of the fabric-inspired wall finishes. All the charm of Corduroy on the wall. It can be applied in two different variants, based on the product used: one brighter and the other sandier.
Made with Allure paint, Damascato is characterised by a rich and refined texture, created by alternating smooth, glossy, and metallic surfaces with more matt and sandy areas. Allure also enhances matter with gold and silver pigments that light up the reflections and create fascinating light effects; ideal for giving domestic settings – and not just those – a touch of glamour.
With GHIBLI paint, the Damask effect is reinterpreted through a more matt and sandy aesthetic. The natural quartz sand in GHIBLI gives the wall a softly animated, material, and grainy look.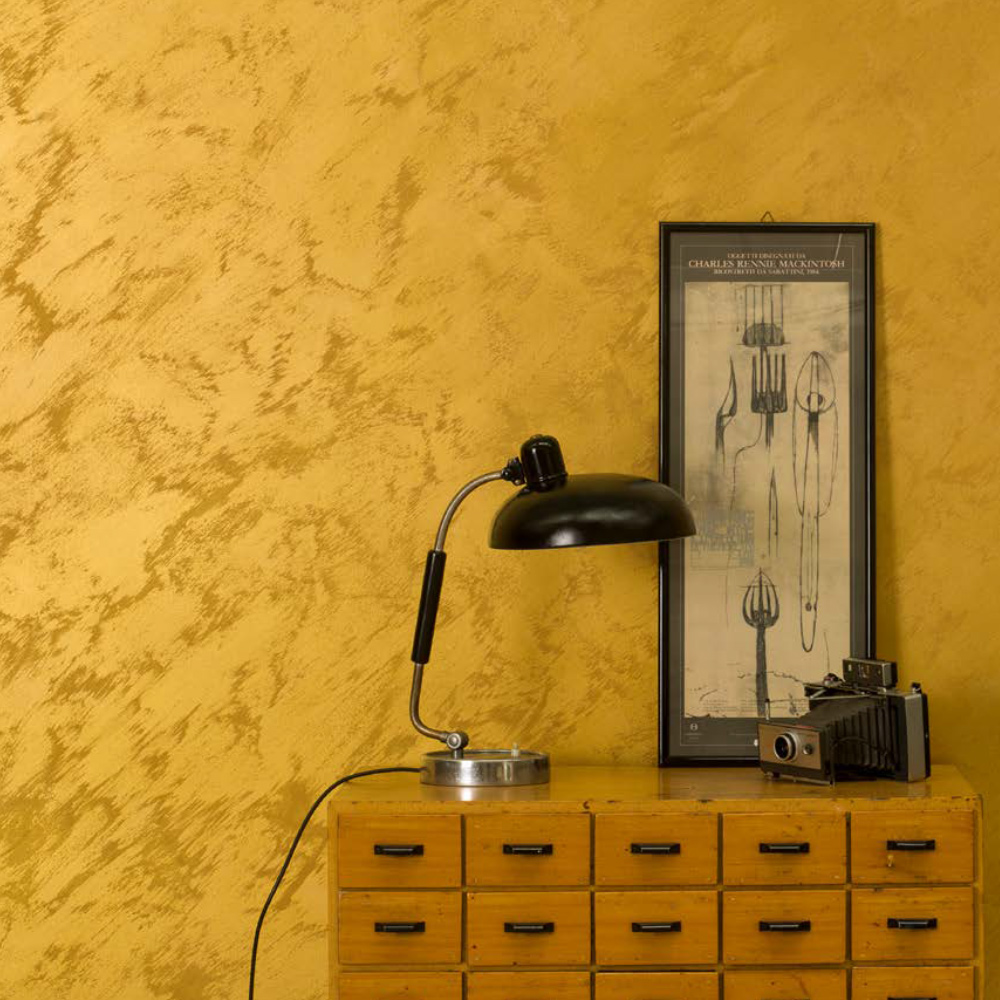 Seta (Silk), the great classic among fabric-inspired wall finishes
It is a smooth, pearlescent water-based finish, capable of evoking the preciousness of Silk on the wall. Available in four metallic shades ranging from white to gold, silver, and red, the tactile feeling of this refined effect is also reminiscent of the softness and sinuosity of the fabric. To create Seta, the smooth metallic decorative Silk paint is used, which can also be applied tone-on-tone in order to create fascinating chiaroscuro and velvety effects.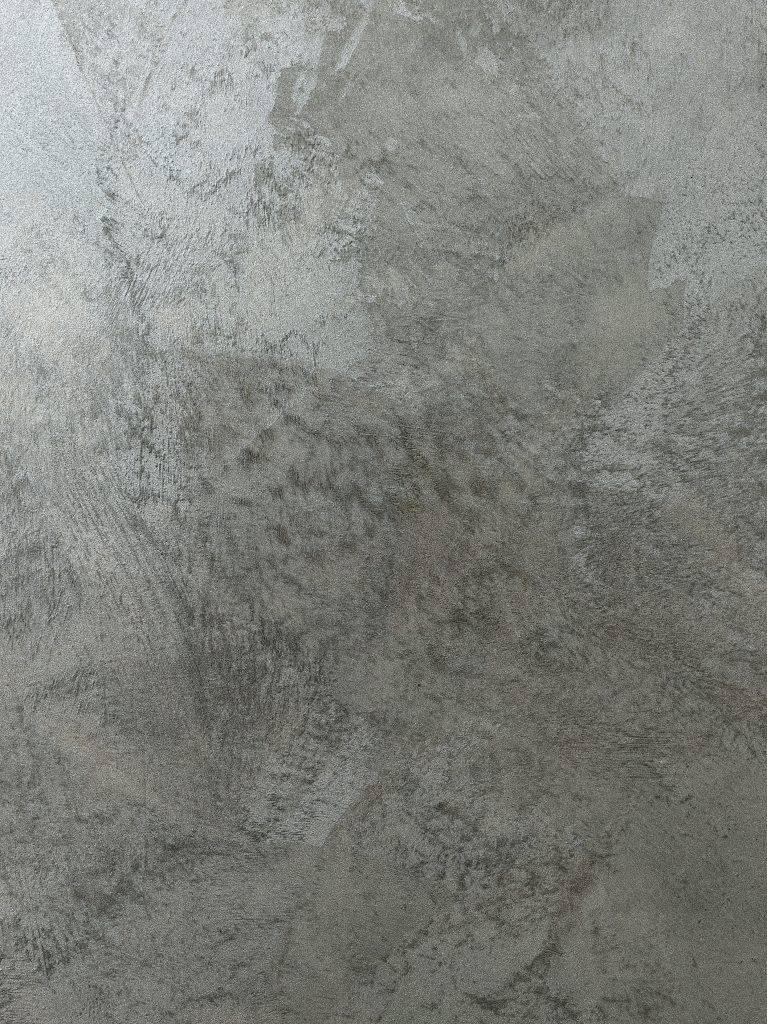 On the wall, elegant drapery patterns with the decorative Rete (Mesh) effect
Finally, a game of light thicknesses, natural shades, and delicate overlaps characterize the Rete (Mesh) decorative effect, suitable for both interiors and exteriors. It is a matt-looking finish for walls that brings to mind the wavy movement of light curtains, left poetically vibrating in the wind. To make it, the E-BREZZA plaster is used, enriched with natural fibres in combination with the final VIERO VEL glaze, available in various shades.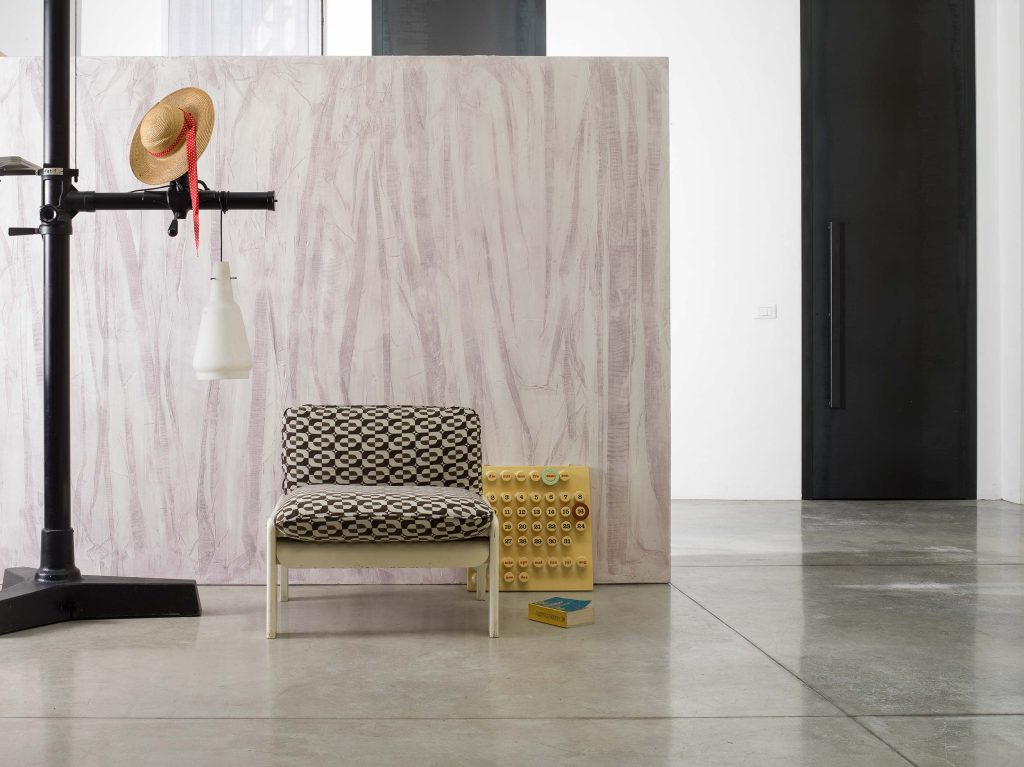 Mix and play! Combine colours, techniques, materials. Create your own wall
The ones listed above are just some examples for fabric-inspired wall finishes. But for those who want to transform environments drawing inspiration from the world of fabrics, the solutions to try out and create are so many. By creatively using and mixing Viero Decoratives products through personal choice of various techniques, colours, and tools, you can indeed create unique, creative, and highly customizable walls.
Need support? Ask us!
Already have a decorative project involving fabric-inspired wall finishes and need technical support to bring it to life? Want to learn more about some Viero Decoratives products? Discover all the possibilities to best combine the various products? Interested in participating in a day of Viero Academy to discover a product in detail, test it in person and become more familiar with a particular application technique? Contact us! We are always available to support the creativity of our partners!