Renovating a house is not a simple task and generally raises many doubts about where to start, who to contact, how much to spend and which style to choose. Here are some ideas for painting your walls with Italian made finishes.
Renovating the walls of your home
When renovating your home and your partition layout has been set, you can start covering the walls with plaster. Wall plastering is carried out not only for decorative purposes but also for protective purposes. There are two types of plasters: exterior plasters that protect façade walls from the weather elements, and interior plasters with a humidity control function to make walls breathable. Once you have finished plastering your walls, you can finally start decorating them with the desired finish.
Italian style wall decor ideas
Choosing the best wall decorative effect is one of the most important decisions to make when freshening up your home. The right paint finish and technique for renovating your interior walls are key for determining the style of the entire home.
Viero Paints lime-based wall finishes
Lime-based finishes are becoming increasingly popular wall painting products due to their health benefits highlighted by green building practices and the attention to the environment. The main ingredient used in lime plaster is slaked lime. Lime paints are non-toxic, odourless and don't cause allergies. They guarantee high wall breathability. Lime painted walls are therefore particularly suitable for children's rooms and areas prone to water vapour such as bathrooms and kitchens. Lime paints have a natural bacteriostatic effect due to their high alkalinity. They prevent the formation of mould and colonies of bacteria without the use of chemical additives. They are antistatic and do not attract dust and dirt, creating a healthier environment. Limewashes, lime plasters and lime paints have a high resistance to temperature changes and are excellent thermal insulators. All these qualities make lime-based products a great wall coating solution both indoors and out. They are perfect for renovating your home walls to give your rooms a warm and comfortable atmosphere.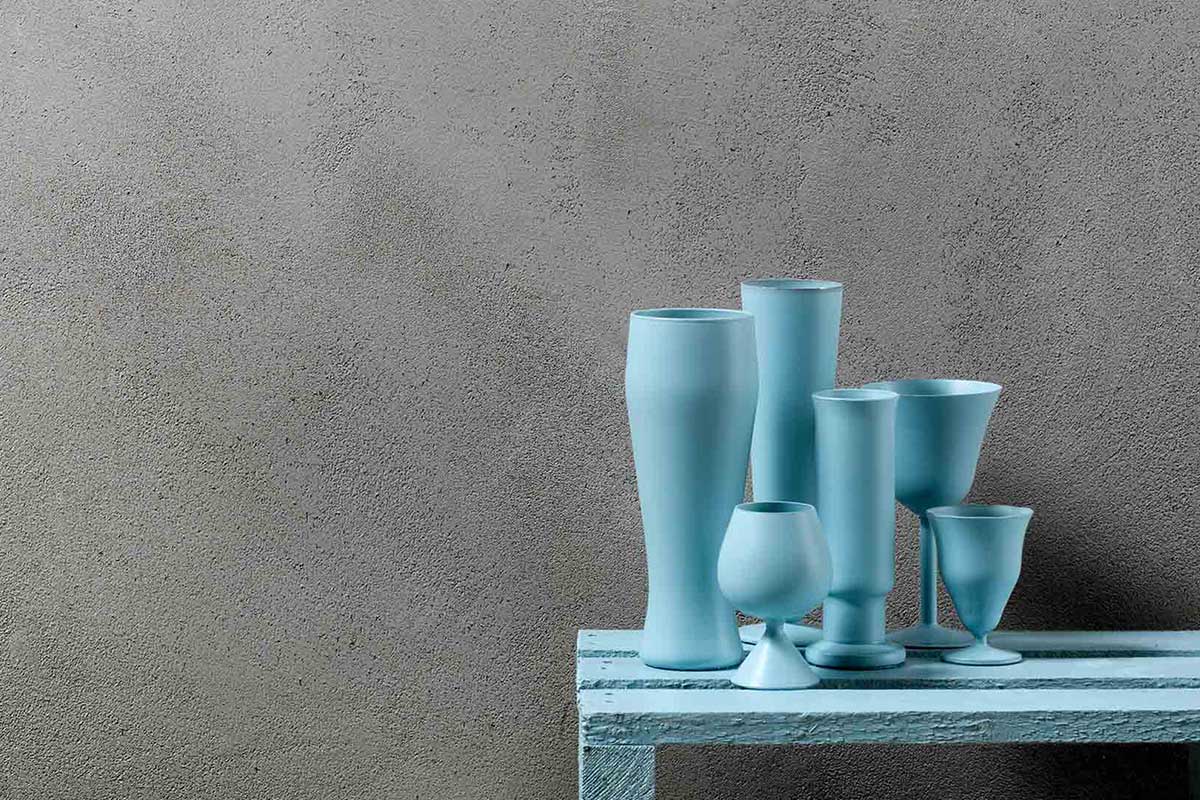 Viero Paints water-repellent wall finishes
Water-repellent paints are widely used in the painting of kitchens and bathrooms, but also in exteriors, as they can fight against humidity-related issues. Water vapour, in the form of condensation, could cause serious problems to a wall that has been coated with traditional paint, including the detachment of the paint itself. A water-repellent finish, instead, will protect indoor walls from condensation and can also be applied outdoors. Their structure prevents the formation of mould making them self-cleaning.
Admire the beauty of Viero Paints decorative effects and let us take you to a wonderful journey to the authentic Italian style!