Bathrooms are very important spaces in a home because they are where you take care of yourself every day. Therefore, the bathroom space should be a place of relaxation, comfy and aesthetically appealing. Viero Paints Made in Italy decorative finishes and plasters will turn your bathroom into an elegant and soothing retreat. Here are some of the best tips for creating relaxing bathroom spaces.
Make your bathroom a sanctuary of relaxation
A bathroom is more than just a place for personal hygiene, it's a place for rest and relaxation. The bathroom is one of the most important parts of the house, which can serve as a true oasis of wellbeing, a cosy retreat where you can take care of yourself. Therefore, it needs to feel warm, inviting, cosy and visually nice.
Nothing can be left to chance when it comes to bathroom design: from the tiles to the sanitary ware and taps, as well as the selection of the spaces you intend to use, and the wall surfaces you want to decorate.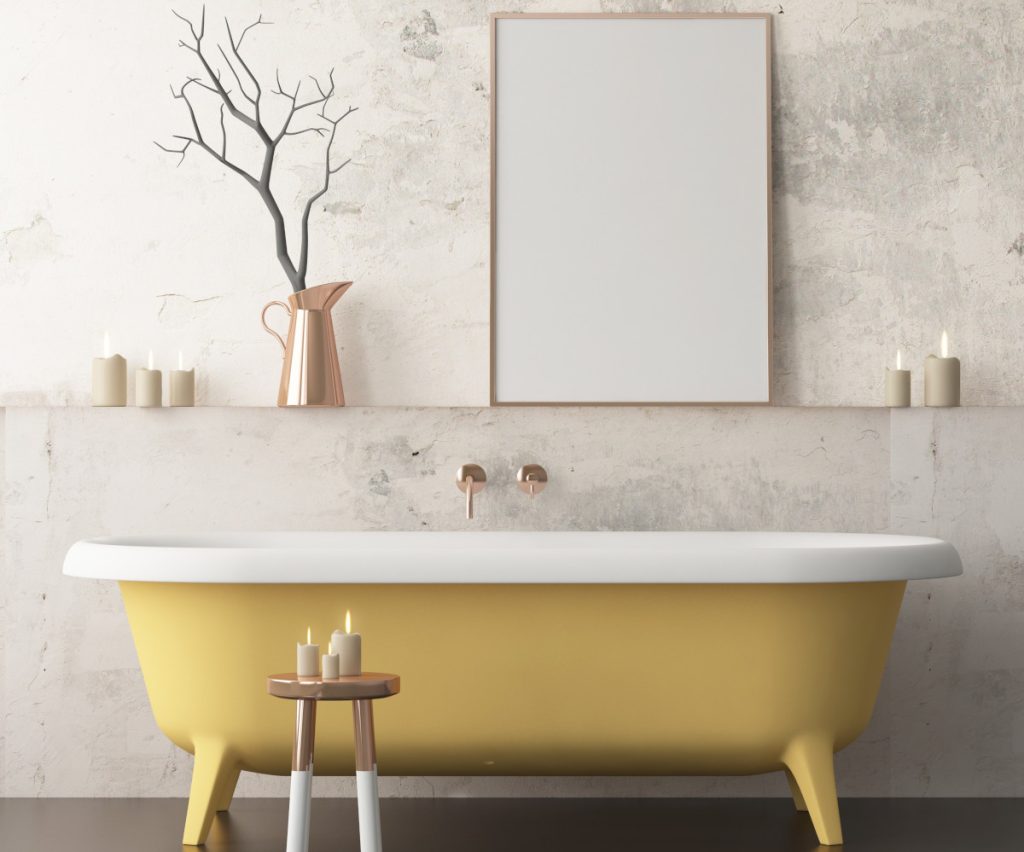 For a bathroom with a showy look that will catch everyone's eye, CHIAROSCURI made with Erametal proposes modulations of colour with tone-on-tone effects for a particularly spectacular result. The application made with ERAMETAL enamel is characterised by a fine metallic appearance, resulting from an interesting mix of metallic pigments. An ideal effect to design bathroom with a cosmopolitan look.
Another beautiful finish is WOOD made with Vieroplast and Bitume Decorativo, where the striped patterns and the teak, wenge and iroko hues evoke the soothing aspect of tree bark for a bathroom that recalls nature: the ideal atmosphere for a room dedicated to wellbeing.