The lime finish for interiors is a great timeless classic, a traditional decoration for wall coverings that never goes out of fashion and that offers interior creatives a versatile aesthetic solution suitable for any style, creating a link with history and the natural environment. High-performance, natural, porous, and extremely elegant, lime finishes indeed not only boast a millenary tradition (they were used by the Romans and Phoenicians!), but they are also breathable solutions that regulate humidity and improve environmental comfort, making vertical surfaces particularly healthy. They are composed of limestone cooked at high temperatures and then crumbled, marble powder, and sand.
From smooth and velvety surfaces to more artisanal and rough ones, lime-based plasters are also easy to work with and offer a wide range of aesthetic options that exude warmth, authenticity, and character; this is why they are also widely used in historical buildings, during restorations, and in particularly prestigious constructions, as well as in contemporary decoration.
The palette of available colours – soft and dusty – is rich and sophisticated and lets you play with interesting contrasts or refined tone-on-tone solutions, making the lime finish for interiors a proper interior design element. The result is a vibrant material covering full of animated shadows, typical of ancient workmanship. Finally, the pastiness of the material lends itself to creating three-dimensional effects and more elaborate details using several tools.
Fascinated by the world of lime finish for interiors and want to discover the entire range of Viero Decoratives products? Find it all below!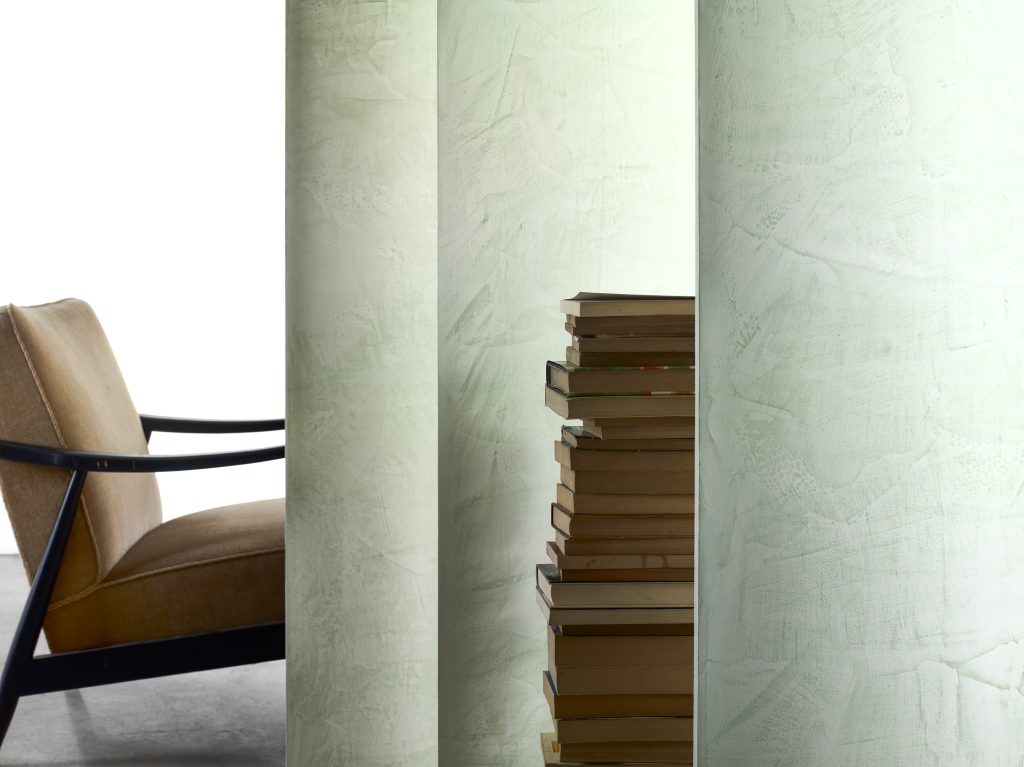 Marmorin, lime finish for interiors and exteriors
It is a finishing plaster based on genuine slaked lime, suitable for both interiors and exteriors. Adaptable to any type of space, it is characterized by excellent breathability, an environmentally friendly formulation, colour stability, and natural look. Also ideal for the restoration of historical buildings.
Marmorin Extra, finishing plaster with genuine slaked lime
Marmorin Extra is a finishing plaster obtained from genuine aged slaked lime, designed to obtain translucent finishes, both smooth and textured.
This too is a product suitable for the restoration of historical buildings.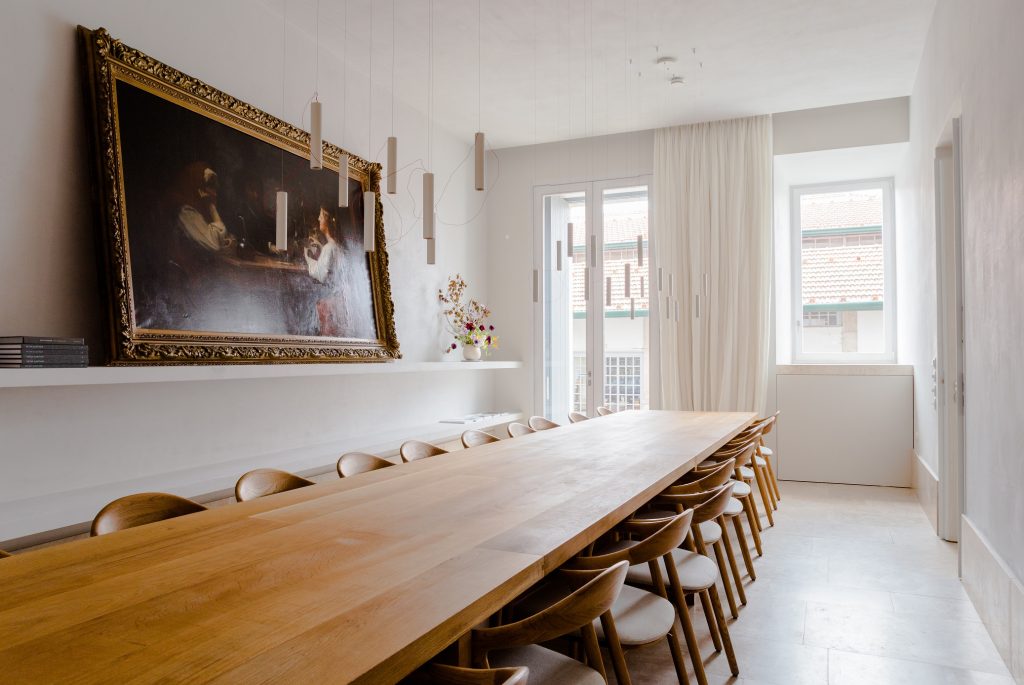 Marmorin Hydro, finish with high permeability to water vapour
Smooth, based on slaked lime and marble flour, Marmorin Hydro contains hydrophobic additives and adhesion agents. The final marbled effect is matt and sfumato, with chiaroscuro effects and halos. It can be used both for internal and external environments and is suitable for thick decoration works.
Marmorin Sand. Slaked lime meets natural sand
It is a plaster based on genuine slaked lime, ideal for interiors and exteriors. The result on the wall is a smooth, translucent finish, enriched by a unique salt and pepper sfumato effect. Widely used both for the renovation of historical buildings and for decorating pillars, columns, cornices, and friezes.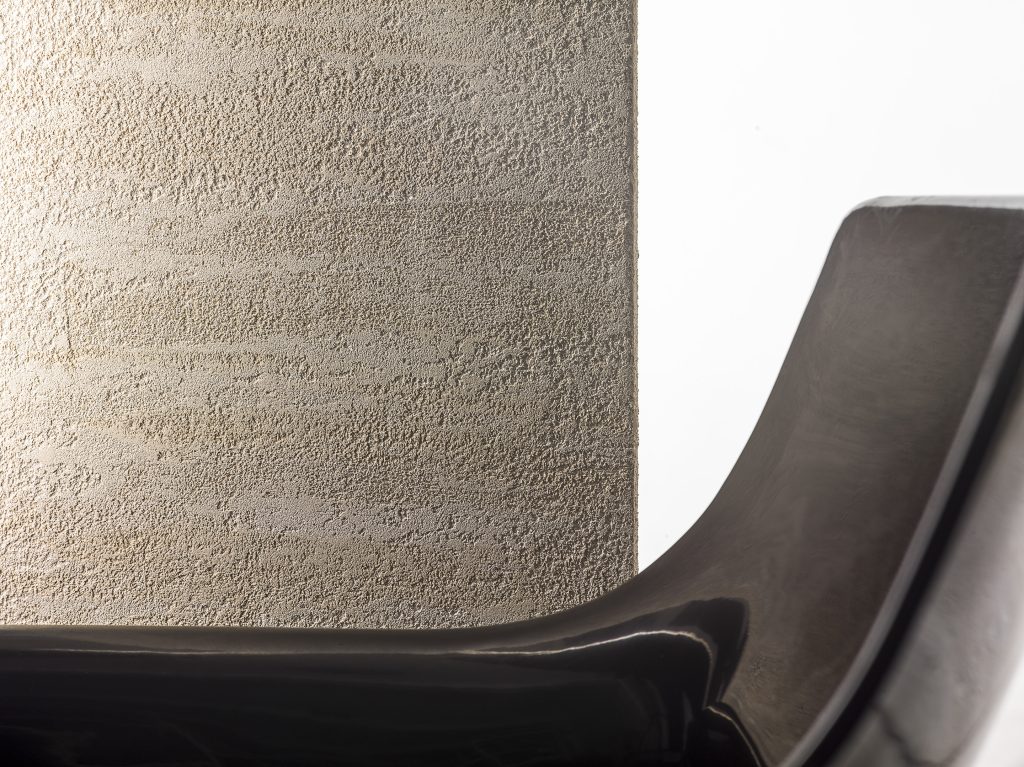 Travertine, lime finish for stone-effect interiors
It is a lime finish for interiors with a typical travertine stone effect. The formulation is based on genuine slaked lime, natural earth pigments, special additives, and selected sands marble powders. As with all lime-based products, the characteristics are high breathability and resistance to the aggression of moulds and bacteria.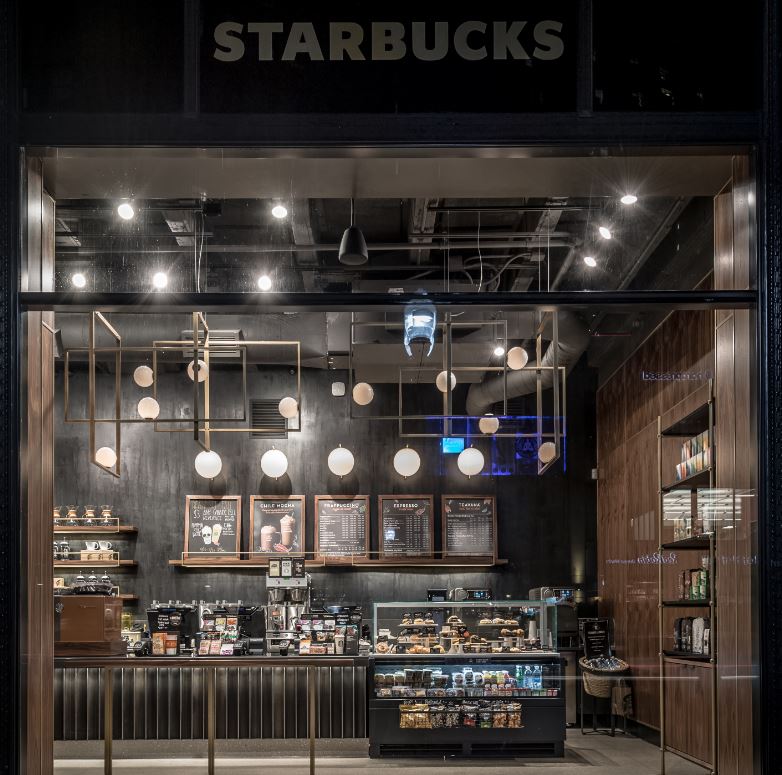 Mithos Lux, a glossy plaster based on slaked lime
Based on natural slaked lime, earth pigments, micronized marble, and other special additives, Mithos Lux is a thin plaster with a glossy finish that can be applied to various suitably prepared substrates. After application, the product reacts with the carbon dioxide in the air, creating microcrystalline calcium carbonate. The microporous structure guarantees vapor permeability.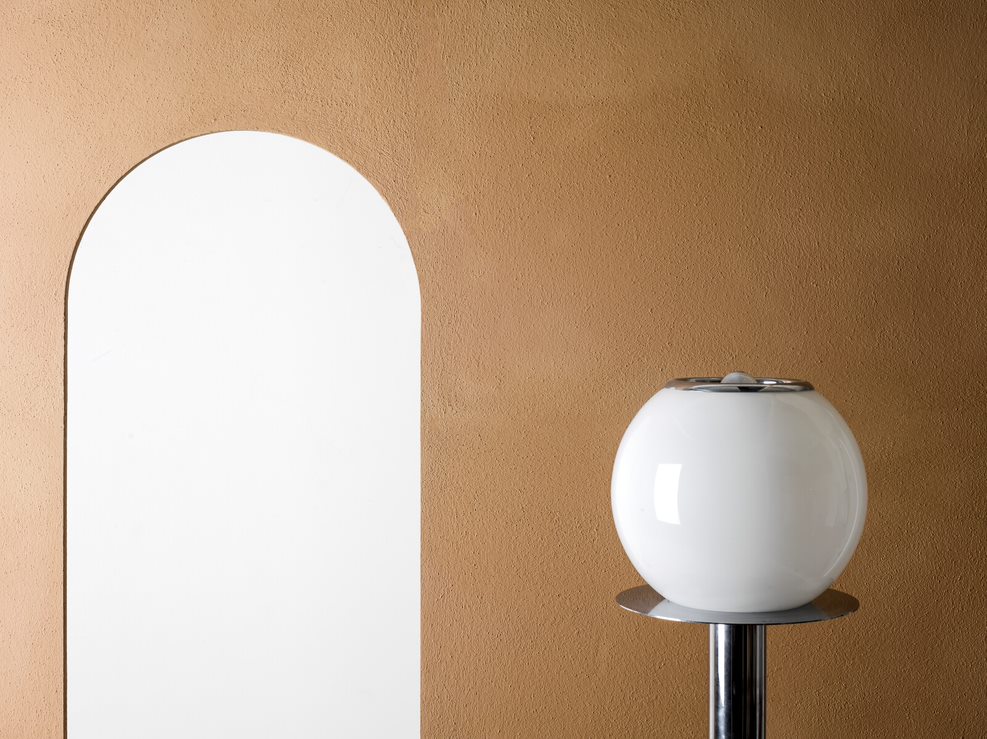 Vixalit 500, mineral paint based on fatty lime
Vixalit 500 is a mineral paint based on fatty lime. Depending on the application technique, dilution, and application tool, it can create many effects including Vixalit 500 Antica.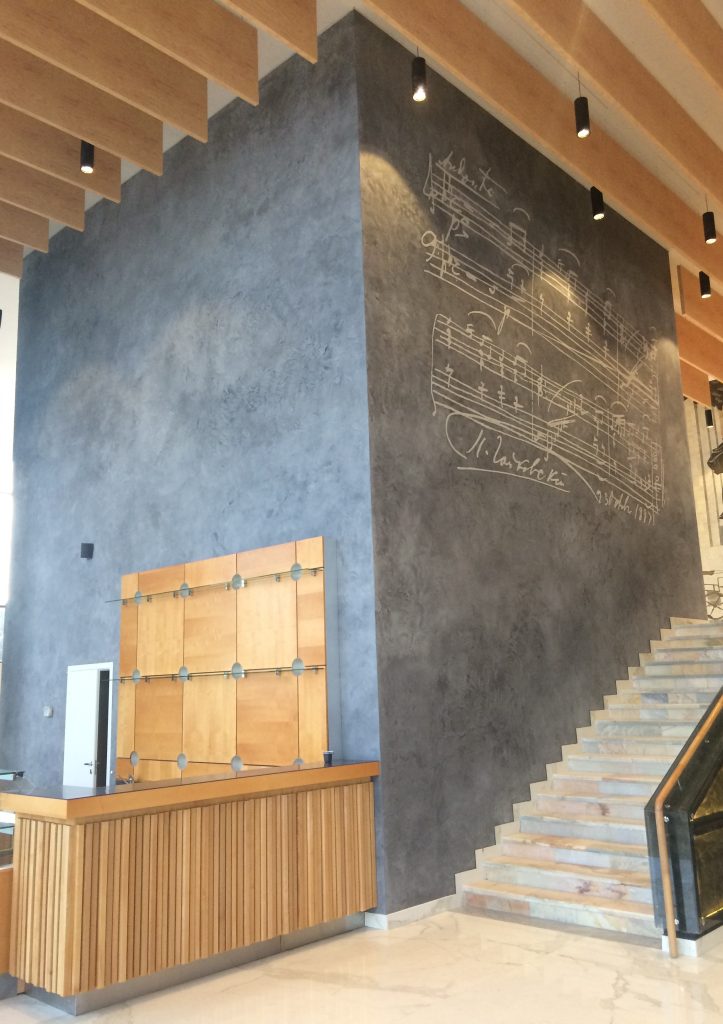 VXF, mineral finishing plaster based on slaked lime
VXF is a mineral finishing plaster for thick effects based on natural slaked lime. The grain size is uniform: 0.75 mm. Depending on the application technique and tool, VXF can be the ideal basis for many different decorative effects.
Mix and play! Create your very own lime finish for interiors
Lime gives you the option to create a variety of different textures, finishes, and colours, thus giving life to distinctive and customized aesthetic results. An example of this is a whole series of decorative ideas for walls created by mixing and/or applying lime-based products such as Tarsia, Nativo, Granito, Fossili, Fregio D'arte, Concrete S, Moon Craters, Bianco Marina, Bardiglio, Lichene, Granito, Marmorino, Stucco Veneziano, etc.
Each decorative element can be freely reinterpreted and customized by the applicator, thus making the wall a truly unique work of art. Are you an interior creative? You yourself can design and create your own personal lime finish for interior, for precious and unique walls.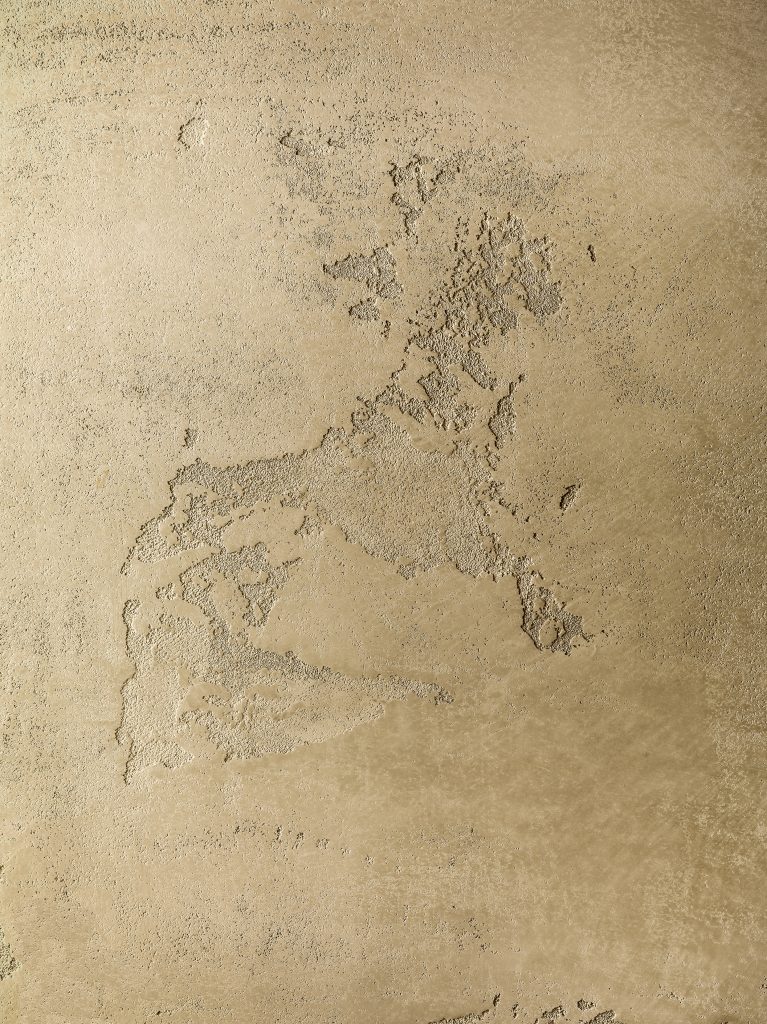 Need support? Ask our experts!
Already have a project in mind for your interior lime finish but want technical support before putting it into action? Need information, advice, clarifications on some specific Viero Decoratives products? Interested in meeting our master decorators in person, training, and testing Viero Decoratives products directly in the field by participating in the Viero Academy? Contact us! We can't wait to support your creativity!